Check out our most popular products in these customer-submitted photos!
The
teak deep seating chairs and small
Ottoman table create a comfortable lounge spot, and work well both outdoors and indoors.

Also submitted were photos of our chaise loungers, allowed to weather to the natural-grey finish of teakwood. The wheels on the posterior portions of the
sun lounger set facilitate movement between your pool, patio, deck, or even lawn! These versatile pieces provide the ultimate reclined relaxation.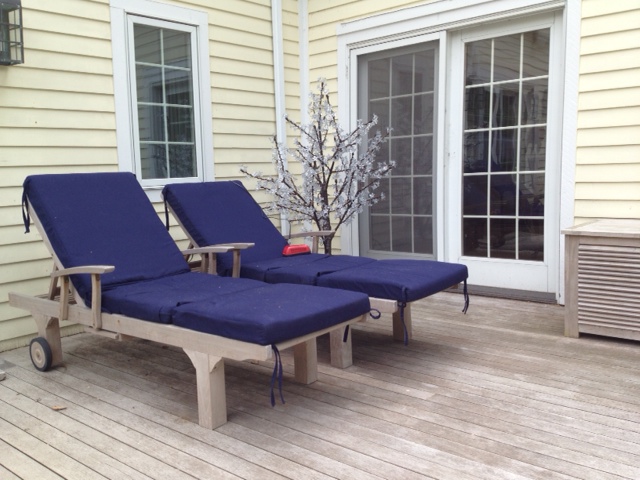 Another customer provided images of a
teak Salisbury recliner chair and barstool set, arranged on the deck of the home.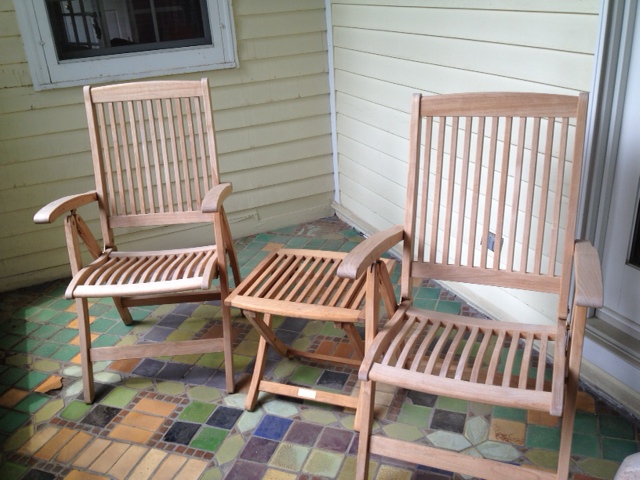 Please call us at (866) 689 4041 if you have any questions!
The Goldenteak Team