Maserati, Bentley, Mercedes and Goldenteak Luxury Teak Outdoor Furniture
Goldenteak has been a provider of Luxury Premium Teak Furniture since 1996. Our product is Premium in all aspects. The Premium Teak Wood used, the solid brass fittings, the Batyline sling fabric, Sunbrella Fabric cushions and the list goes on.
We also take great precautions when shipping our furniture to you our customer, by re checking everything before it ships, providing extra padding, securing the packages well so that the furtniture arrives safely.
Our product is precision made - not hand crafted in a cottage industry, so that we can send you interchanegable parts if some part breaks in shipment or use.
It turns out that our passion for quality, precision and care is shared by some of our customers who seek the same in luxury cars.
Here are some photos of our products in the vicinity of our customer's other luxury precision premier items....
Bentley and Goldenteak Teak Outdoor Furniture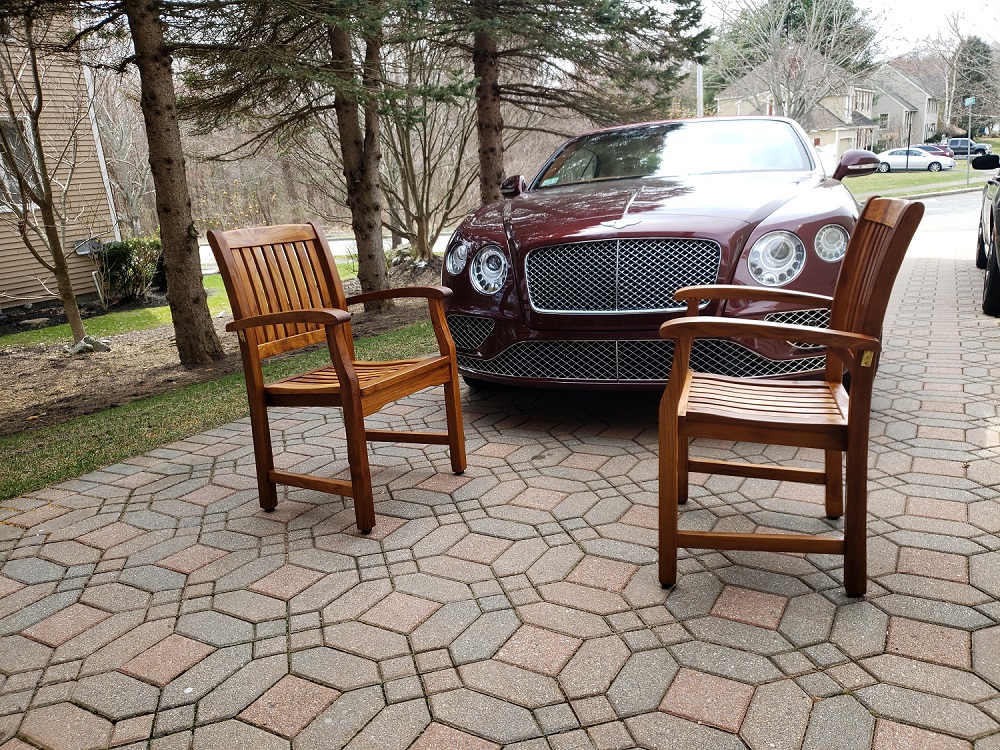 Maserati and Goldenteak Luxury Teak Furniture
Mercedes and Goldenteak Teak Patio Furniture