White Glove Delivery arranged - Goldenteak
Give them the gift they really want and at a great price.
Use coupon BF5 for an additional 5% off anything on the site.
White Glove Delivery at Goldenteak
White Glove Delivery is now available at Goldenteak.com for some areas in the US.
White Glove Delivery is where a company is hired to deliver the product
a) Inside your house where you want it (patio, garden and such)
b) And, optionally, unpack product and take away the packaging
c) And, optionally, assemble the product for you.
The level of service you desire, the number of pieces you have purchased, the number of pieces that require assembly are factors that would contribute to the price.
All of Goldenteak's product is easy to assemble. However, some of our customers have indicated that they would like White Glove Service.
If you would like to consider white glove service, please send us an email to sales@goldenteak.com, or call us at 978 689 4041.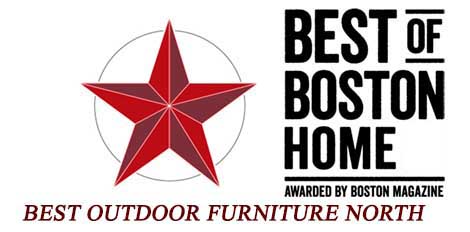 Voted Best of Boston Home, Outdoor Furniture, 2018

Featured
Testimonials
We do not compromise on quality. Grade A Teak. Premium Construction.
See our Customer Photos!
,
Check out What Customers Say about us!