Teak Patio Dining Set Sale In Progress (15%Off)! Till Sunday 24th March, 2019 TAKE AN ADDITIONAL 5% OFF ANY PURCHASE while quantities last. USE COUPON "GOLD-DINING-0319" AT CHECKOUT
Checking is a term used to describe small cracks that appear on the end grain of the wood. These checking cracks would most likely occur at the ends of the slats, ends of the arms or anywhere where end grain is exposed. This is completely natural and not a cause for concern. These checking cracks will stabilize in the first few weeks of exposure.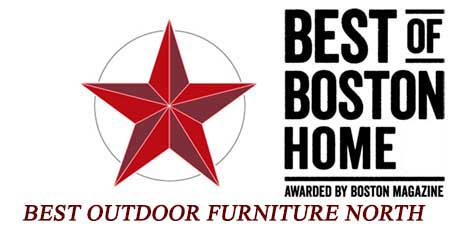 Voted Best of Boston Home, Outdoor Furniture, 2018

Featured
Testimonials
We do not compromise on quality. Grade A Teak. Premium Construction.
See our Customer Photos!
,
Check out What Customers Say about us!