Goldenteak - Grade A Teak wood
What is Grade A Teak?
Goldenteak Offers only PREMIUM QUALITY TEAK PRODUCTS. Click for more details.
Goldenteak uses Grade A Teak in all its products. Goldenteak products are offered unfinished (without stains or finishes) so that you can see the quality of the wood, as well as make your choice of finish.
We at Goldenteak refuse to compromise on quality and comfort by selling anything other than A Grade solid Plantation Grown teak wood product. We NEVER stain or paint our product but offer it in a buttery smooth Natural Fine Sanded finish. We will not sell you B/C grade teak wood, "teak look", "select teak", acacia or any other wood that is cheaper and less long lasting than Grade A. You can get a bench for $500 in B/C grade teak wood, or $700 in Grade A from us. B/C Grade is more porous, softer than Grade A, with a lot of white sap wood and lasts a fraction of the time as Grade A Teak. Boat decks only use Grade A teak because they are expensive and hard to replace. Customers are led to believe that B/C Grade Teak wood that has been camouflaged with stain is as good as Grade A Teak. It is deceptive marketing.
Several companies offer teak products at what seems like absurdly low prices. If you look carefully at their offerings you will notice that their wood grades are what is called Grade B/C in the industry.
| | |
| --- | --- |
| GRADE A TEAK - Goldenteak | Grade B/C Teak |
| | |
| Notice the uniform color, lack of sapwood (soft wood) (white), lack of knots (dark spots, will pop out with time). Goldenteak Teak Grade A | Notice the NON uniform color, Mixture of Sapwood with regular wood (white), preponderance of knots (dark) and non uniform grain. Grade B/C |
Why is Grade A important? Grade A teak offers the most longevity. It is the hardest wood from the teak tree. Only knots of less than 0.5 inch are allowed, and only one to two knots per meter. The specification allows for blemishes to be on the underside of the products.
Grade A Teak comes from the Heart of the Teak Tree (the Heartwood). It is the section with the most oils, the most silica and rubber type compond. It is the oils that allow the teak hearwood to be rot and insect resistant. It is also the oils, rubber and silica that give grade a teak, heartwood, its longevity. The Sapwood (Grade B/C) product is the younger section of the tree, with less oils, less rubber and silica. Therefore the Sapwood (Grade B/C teak) is not as long lasting, nor as resistant to insects and decay. The uniform golden brown color of the hearwood is from its concentrtaion of oils, silica and rubber. See how Grade A Teak is selected below.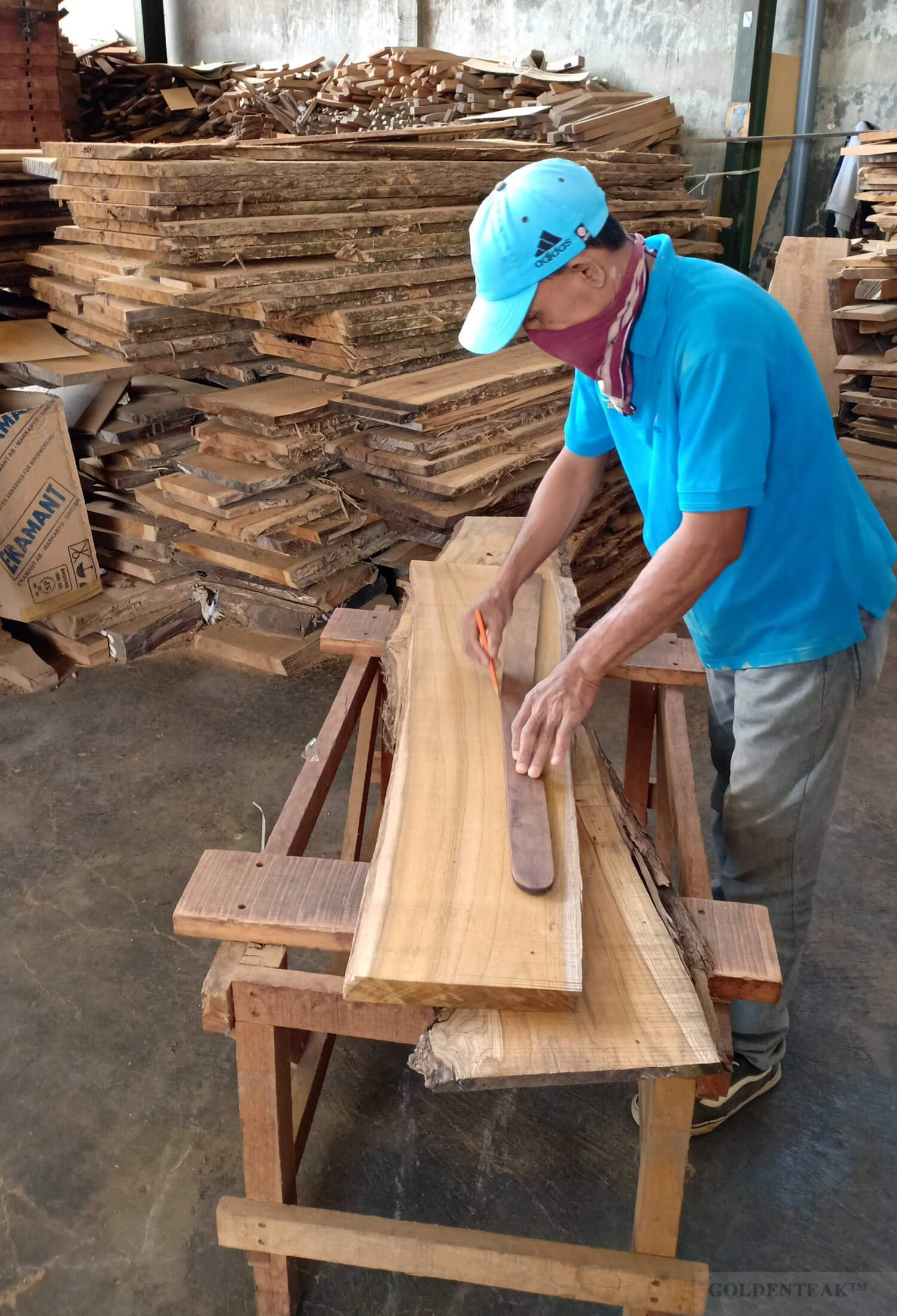 Goldenteak uses only real Grade A teak wood. Therefore we can offer a 5 Year warranty on the teak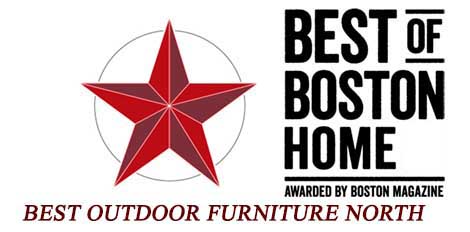 Voted Best of Boston Home, Outdoor Furniture, 2018

Featured

Testimonials
We do not compromise on quality. Grade A Teak. Premium Construction.
See our Customer Photos!
,
Check out What Customers Say about us!