Teak Aquinah Bench 4ft from Goldenteak - MA - customer photo
Goldenteak's Teak Aquinah Bench has graced many a residential garden and also some institutions. It is a pleasing but simple design. This photo is from a residential customer using our 4ft Teak Bench. The Teak Aquinah Bench is available in 4, 5 and 6ft.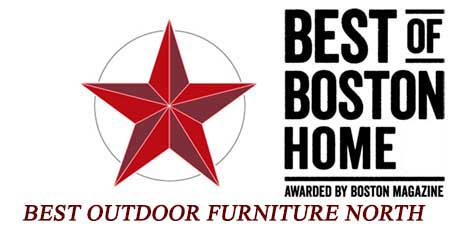 Voted Best of Boston Home, Outdoor Furniture

Testimonials
We do not compromise on quality. Grade A Teak. Premium Construction.
See our Customer Photos!
,
Check out What Customers Say about us!