Teak Bench Aquinah at the Demarest Free Library, Demarest NJ - customer photo
A shady setting for two of Goldenteak's Teak Benches Aquinah Round Top at the Demarest Free Library in Demarest NJ. Our Teak Benches can enhance any garden while providing you with a great place to take a break from the rush that is life. The Teak Aquinah Benches are available in 4ft, 5ft and 6ft.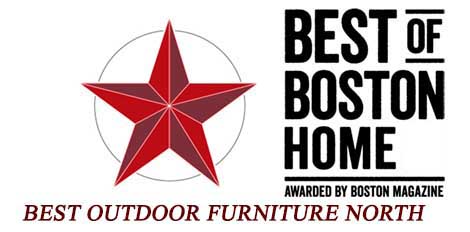 Voted Best of Boston Home, Outdoor Furniture

Testimonials
We do not compromise on quality. Grade A Teak. Premium Construction.
See our Customer Photos!
,
Check out What Customers Say about us!