Teak Steamer Chair as a Christmas Gift - Customer Photo
This Teak Steamer Chair was a Christmas Gift. Our Teak Products are great for giving a lasting gift to close family or friends. And you dont have to bring them in for winter. Teak is a great outdoor wood and is unaffected by rain or snow. Yes, sunny locations will bleach Teak Wood to a silvery color like driftwwood, but you can preserve the Golden Honey Brown color with applications of Teak Oil.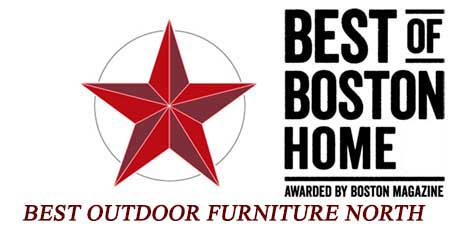 Voted Best of Boston Home, Outdoor Furniture

Testimonials
We do not compromise on quality. Grade A Teak. Premium Construction.
See our Customer Photos!
,
Check out What Customers Say about us!